Royal Mint Bullion
As part of the Royal Mint's strategy to expand the precious metals division of the business, a sub-brand, Royal Mint Bullion was developed in 2014 to buy, vault and sell bullion 24/7/365. A complete branding overhaul was needed to differentiate bullion products from commemorative ones with a clean crisp style throughout. I was given a back end platform to work with by a financial site development company and created an easy to use, informative and image rich site that gave users clear information about The Royal Mint's trusted history & heritage, bullion products and service offerings. The site grid was split to 3 columns with a scrolling banner at the top displaying images and key messaging. Sales in the first 6 weeks hit millions and the website was awarded "best new website" in Web-User Magazine with a 4/5 rating.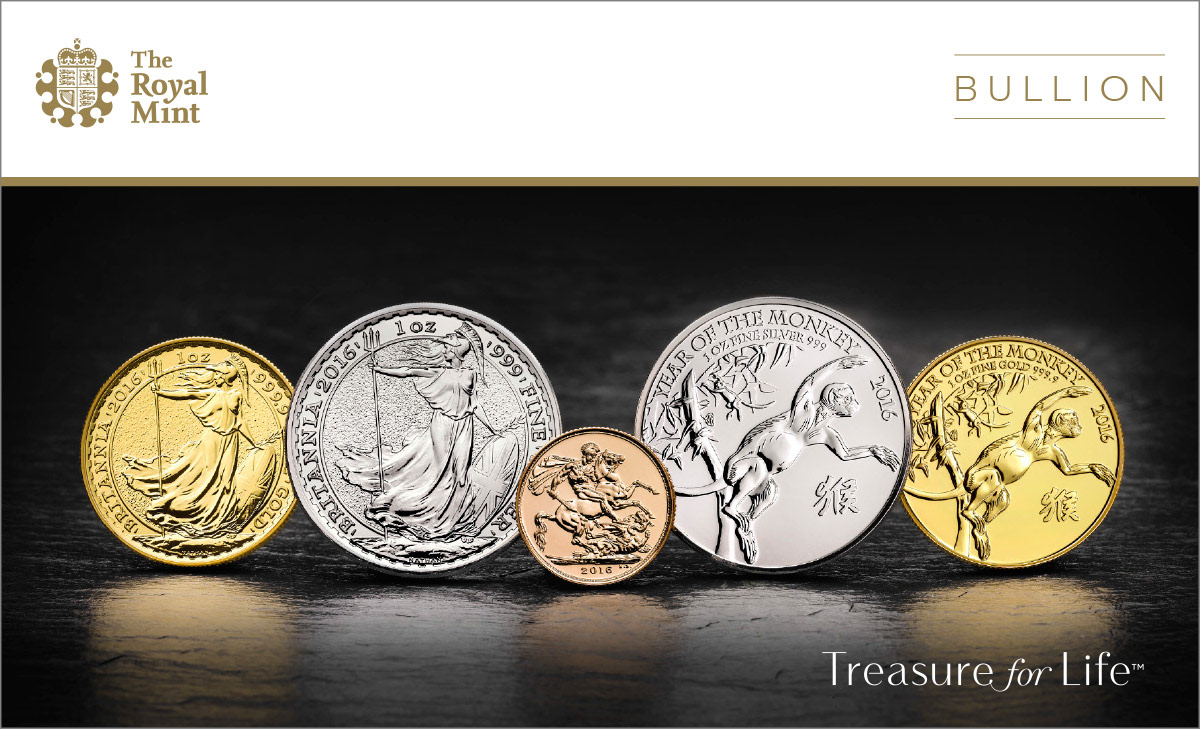 Products and services falling under the Royal Mint Bullion umbrella.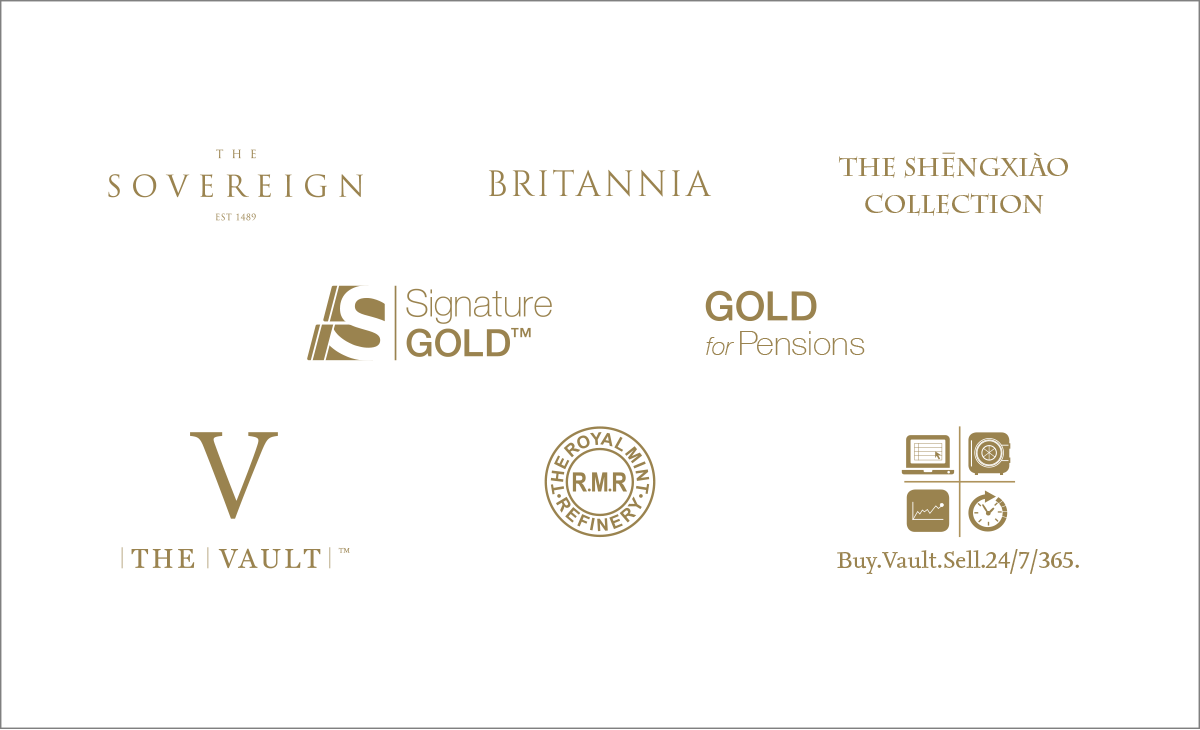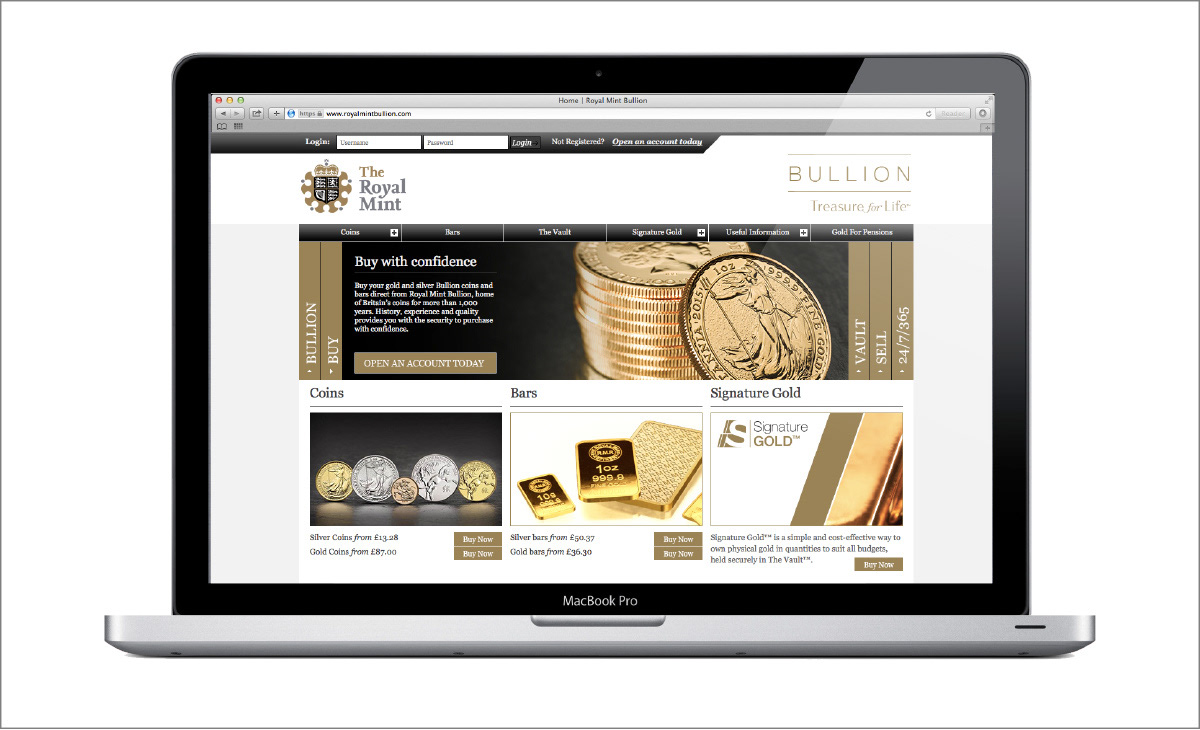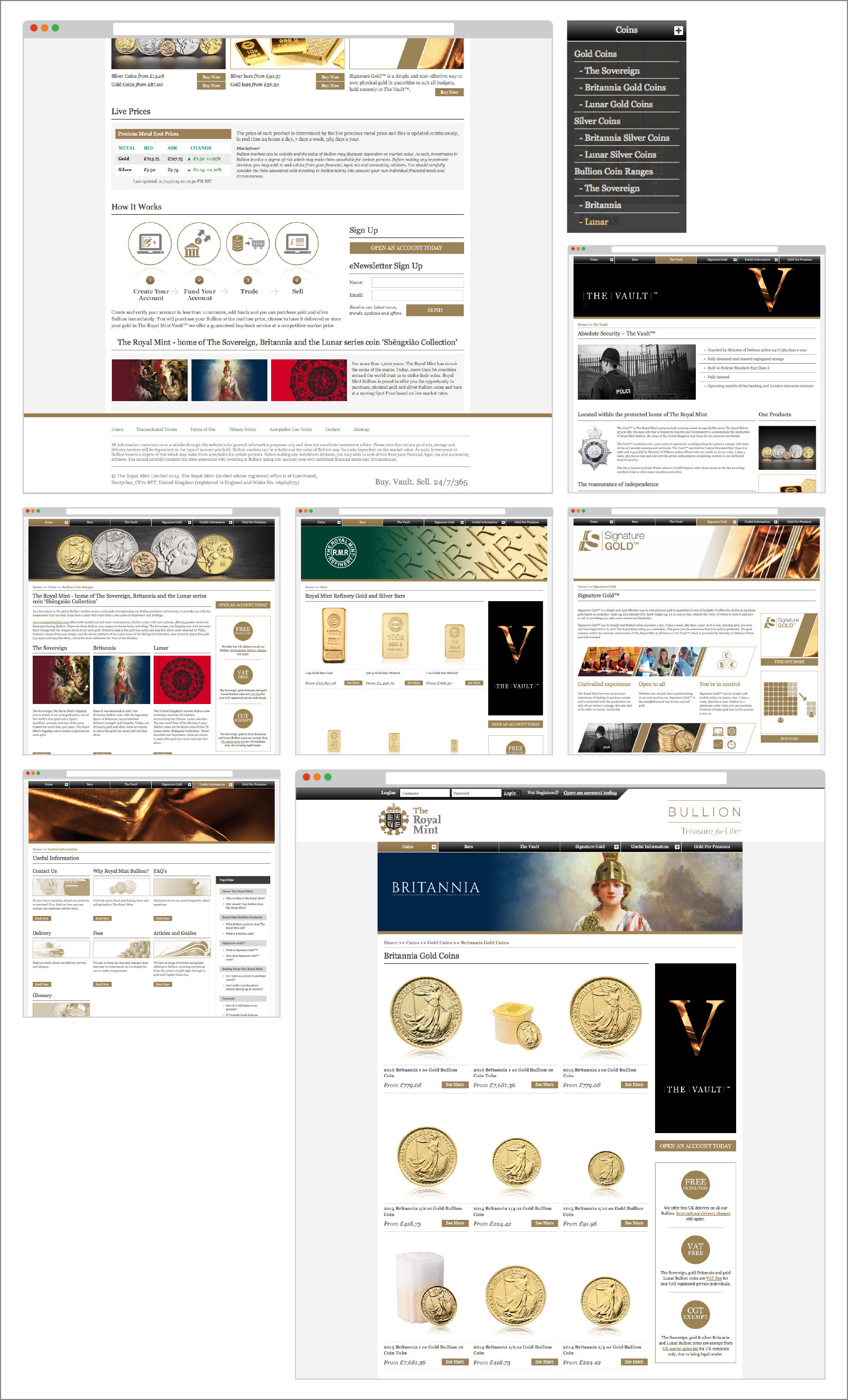 Individual bullion coins suitable as a gift for the budding investor.