As coinage becomes used less around the world, The Royal Mint have begun exploring new business streams. RMG is a way to trade gold with the acessibility and security that blockchain technology provides. The brief was to create a promotional stand that could be taken to financial tradeshows and create a memorable experience for the viewer.
As the proposition was all about RMG being "the new digital gold standard" I explored various ways to fuse the physical quality of gold in combination with the future facing technology surrounding the product to tie in the tagline, endless possibilty, that's RMG.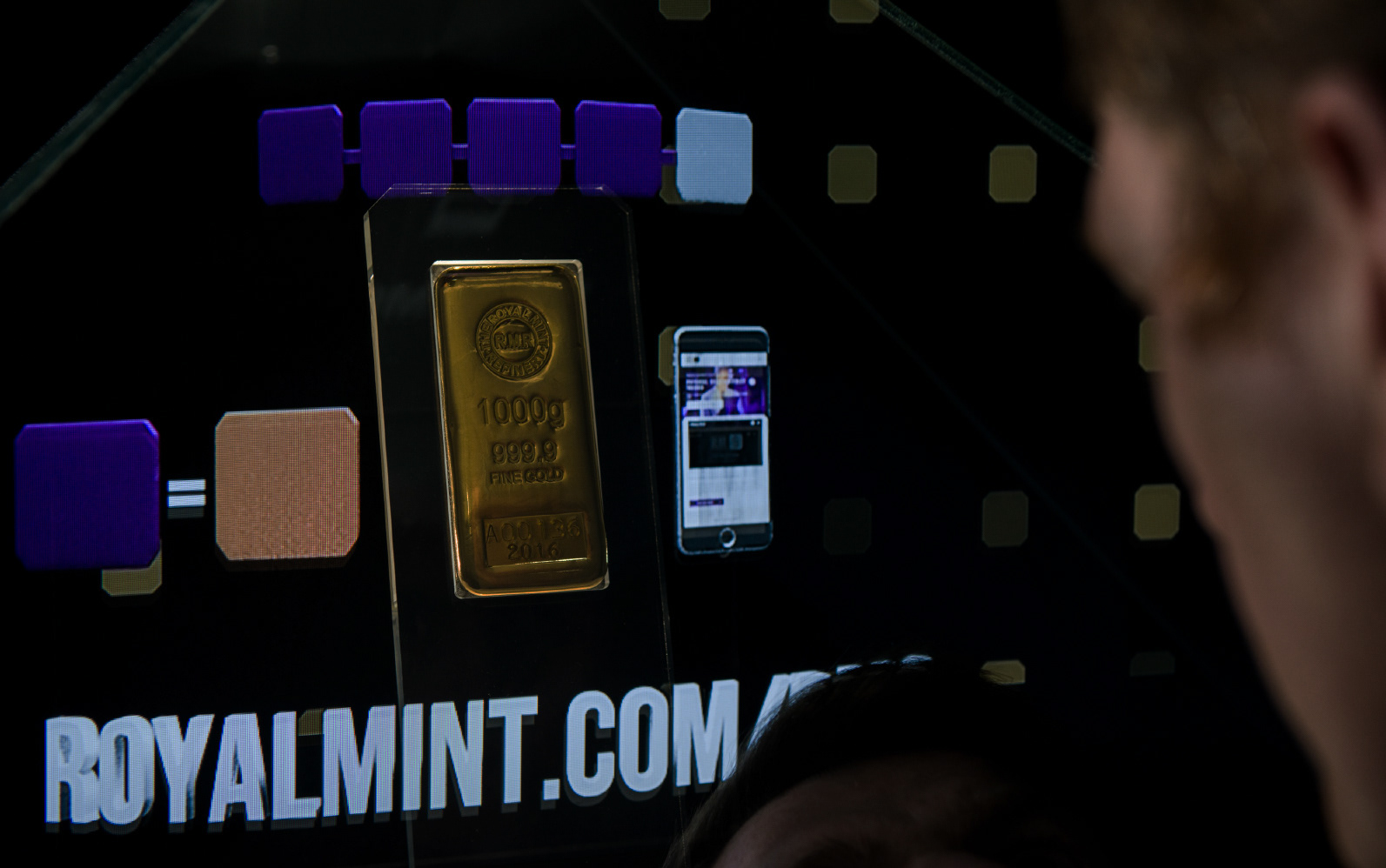 A total of four concepts were presented to the client. Each one focussed around the products features whilst creating intrigue and aimed to create an immersive experience using technology to relate to the product messaging.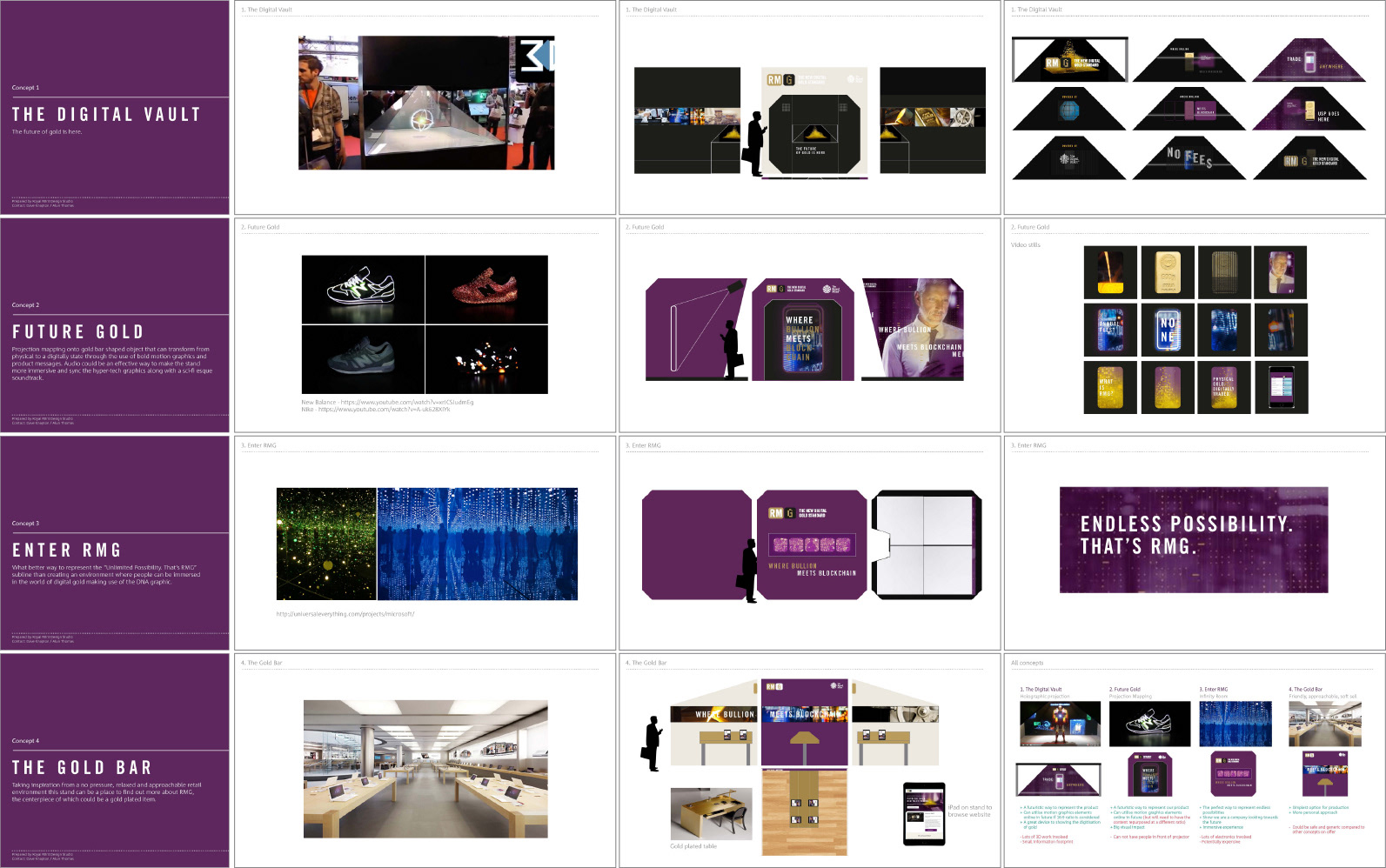 The New Digital Gold Standard
The storyboard and script was handed over to a production company to bring the concept to life. I provided art direction through the process to ensure the implimentation captured the ethos of the concept. The stand and holobox gained much attention at financial shows around the world.
Stand production by Orchard.